Mission
Wonderland's mission is to create an environment where children can laugh, learn, and explore.  Through their experience at Wonderland, we work with children to build foundational skills that help them successfully meet the challenges in their future.
Philosophy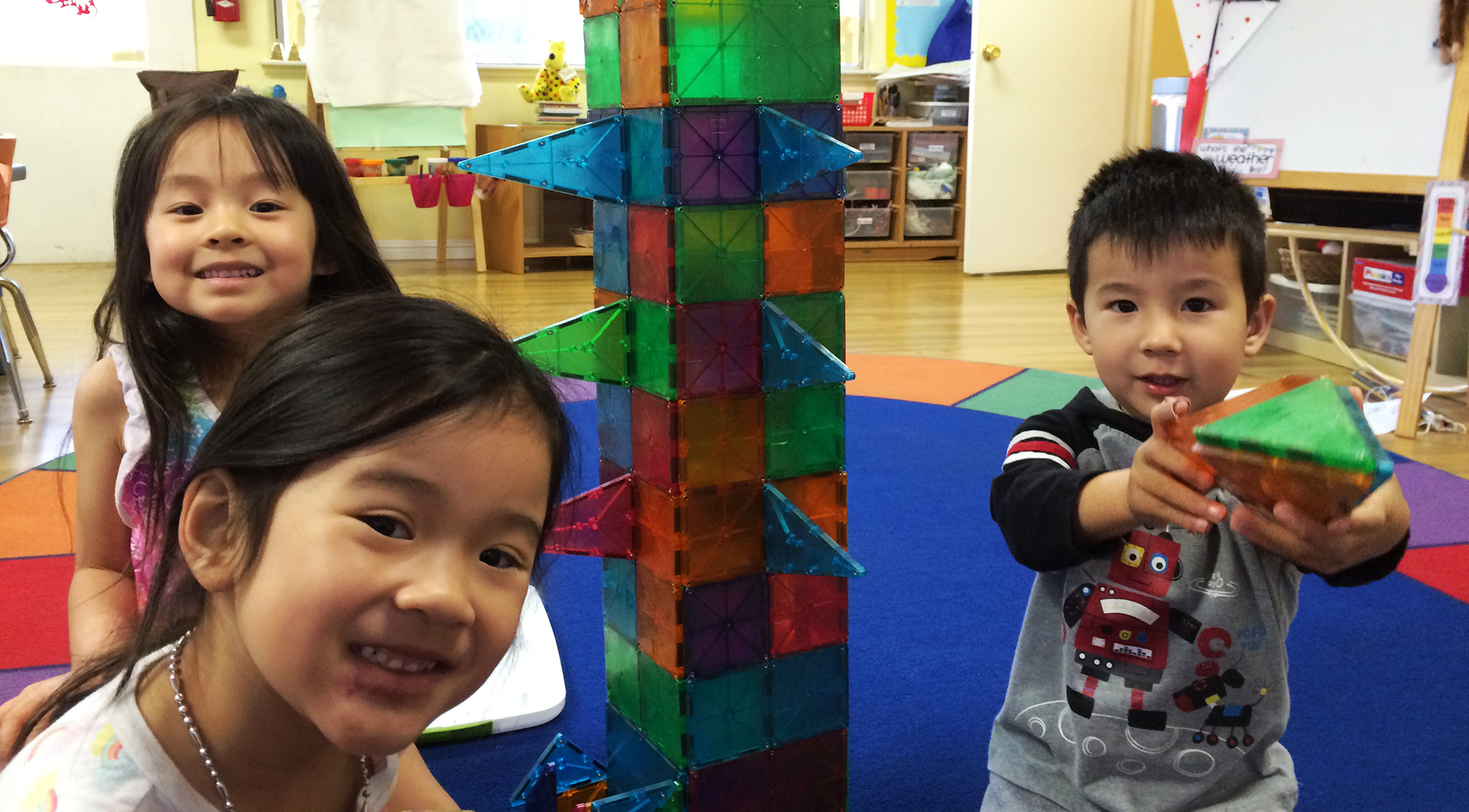 Wonderland focuses on the positive development and growth of children, recognizing that each child is unique. How young children learn should determine how teachers teach. The word "teach" should not be considered merely telling or giving information. We believe that learning is a complex process that results from the interaction of children's own thinking and their experiences in the world.  Accordingly, Wonderland teachers create an environment that provides stimulating material and activities that spark curiosity and exploration.  Teachers then observe closely to see what children understand and pose additional challenges to push their development further – it is a partnership in learning.  Teachers help children to do things for themselves, allow each child to develop his/her unique social, cognitive and affective potentials, and encourage self-reliance and independence. All of this is provided in a warm, supportive environment, where the school is like a second home.
The goal of Wonderland School is to provide a learning atmosphere that stimulates the child's interest and encourages the child to attain his or her capabilities through structure and self-discipline, in a noncompetitive, nurturing atmosphere. We are committed to learning and exploring, and maintaining a low teacher-to-child ratio is one way of achieving this goal. We support the development of innate curiosity. The philosophy is one, which provides a child with the environment and opportunity to learn at his or her individual pace.